ROOF INSULATION
Your roof plays a pivotal role in keeping your house or office safe from the elements. But did you know that a lot of heat and cold air could escape through your roof? At Overson Roofing in Phoenix, Arizona, we offer top-of-the-line roof insulation to help your roof do its very important job.
An insulated roof can help you maintain a desirable indoor environment when the weather is at its coldest, warmest, or anywhere in between. And what you'll pay in insulation installation costs, you'll more than make up for in energy savings throughout the year.
Thinking About Roof Insulation In Phoenix, Arizona
Having a well-insulated roof makes your home or place of business more marketable and increases its value. Instead of throwing that money away on monthly utilities, put it to good use by investing in roof insulation. Call Overson Roofing today.
We employ only highly skilled roofers, who excel in their individual roofing specializations. Whether you want flat roofing, slate, tile, asphalt shingle, single ply membrane, green roofs, or even foam roof work, we can put our experts in charge of the project and guarantee that the best possible results happen for you.
When our work is done, your property will be more attractive and more valuable. And in many cases, your building will be more secure and energy efficient. Before we proceed with any type of work, Overson Roofing will perform a complete inspection of your attic, where we will try to locate any weaknesses and sources of air leaks in your attic. We will check the soffit intake ventilation and all areas that requires an air seal, which includes the area behind your knee walls, common sources of attic air leaks the exterior wall plate, the attic hatch, all wiring holes and lights, plumbing pipes, dropped ceilings and furnace flues.
A properly insulated attic cans double the lifespan of your roof, air conditioning and furnace. It also helps prevent the formation of mold, and most importantly, can help you save money on energy bills by stabilizing the temperature of your home.
Why You Need Roof Insulation
There are many houses in the Phoenix area that don't have proper or adequate insulation. This leads to severe consequences. For instance the effectiveness of the measures you take to control the temperature inside your home are significantly reduced. This is an issue that needs immediate attention, as poor insulation will cost the homeowner more money and time in the long run.
Ineffective insulation doesn't create a proper thermal barrier between the inside and outside of the house. This causes an imbalance of the temperature inside your home and results in the heating and cooling systems within the house to work harder to keep an optimal temperature, thus raising your utility bills. Furthermore overworked heating and cooling systems require more maintenance and repair, which also results in you loosing money. This is why when insulating your home; it is always best to choose reliable and experienced professionals at Overson Roofing that can get the job done quickly and efficiently.
By increasing your home's attic insulation, you keep your home cooler in the summer and warmer in the winter! Give us a call for your insulation needs in the Phoenix metro area.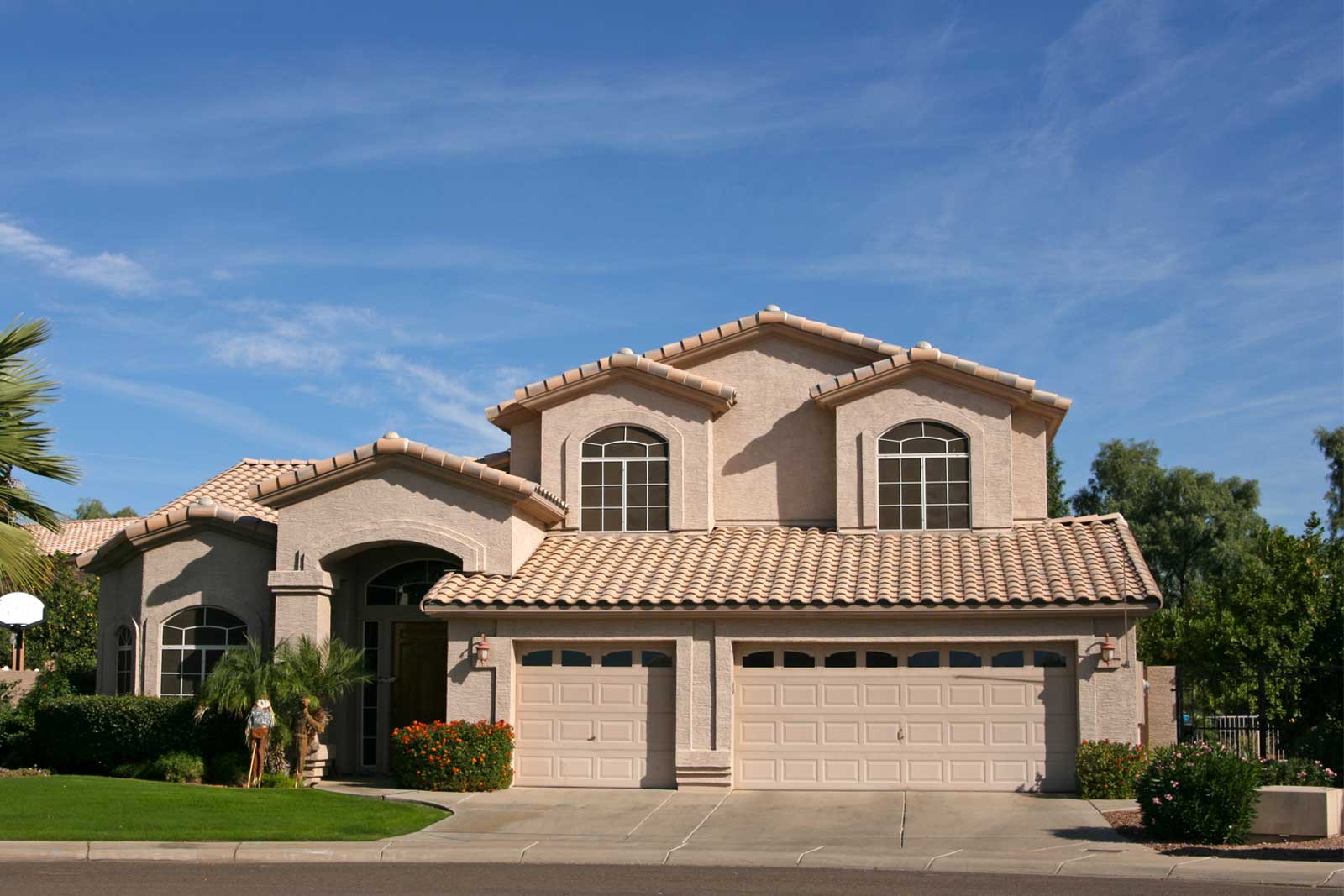 Get A Free Roof Estimate
Please fill out the form below and we will get back to you within 24 hours or less.