PHOENIX HAIL STORM DAMAGE ROOF REPAIR
Overson Roofing is your quick and reliable source for roofing repair and installation services in the Valley. We will use our almost 40 years of experience to provide you with the best service possible when it comes to your hailstorm roof damage needs. Overson Roofing specializes in storm damage repair and has since valley homes were damaged by the October 2010 hailstorms.
As a result of the October 2010 hailstorms throughout Phoenix and the surrounding cities, it was reported that there was significant hail damage to more than 150,000 homes with an estimated total cost of $3 billion. Hail damage is a serious problem.
Damage caused by hailstorms can differ due to a variety of issues: hail size, wind speed and direction, roofing materials, the roofs age and slope.
Do You Need to Tarp Your Roof?
Don't let damaged tiles and holes in your roof destroy property inside your home. If you have even small leaks, the damage can add up quickly. Ideally, you'll be able to get a roofing company out to tarp your roof quickly.
When a hailstorm hits, every roofing company in the Valley gets flooded with phone calls. Emergency tarping is essential, but often a company can't get to you fast enough. As a worst-case scenario, here are some tips if you need to tarp the roof yourself:
Clear debris from the damaged area
Inspect for damage
Measure the damaged area
Position the Tarp on the damaged portion of the roof
Secure the tarp by rolling it around 2×4 boards and screwing the tarp to the boards
Working on roofs can be dangerous so take these precautions when securing your tarp:
Never tarp your roof while the storm is still happening
Have a friend or family member help you
Make sure there are no downed powerlines on your roof
Use the proper safety equipment (gloves, safety glasses, and chutes when removing debris)
Check for tripping hazards
Make sure you have firm footing when walking around your roof (If an area looks damaged, do not step on it)
Filing an Insurance Claim
Insurance companies can be difficult to work with and may require a lot of information for you to get the help you need. Before you make any decisions on fixing your roof contact your insurance provider to find out what your options are.
Once you understand your options hire a licensed and qualified roofing contractor to make the assessment process easier. The contractor will assess and document the damage on your roof by noting the date of the storm, taking photos, and writing down areas that were damaged. It is your responsibility to disclose any damage to property inside of your home. Ask the roofing contractor for an estimate on the repair or replacement costs.
After your contractor gives you the assessment documentation contact your insurance company to file your claim.
Getting Multiple Estimates
You often don't need to get multiple estimates. Most all policies are replacement cost policies, which means your insurance company will pay you the cost to replace your roof even if you are only get one estimate. They might encourage you to get three estimates, but it is not necessary.
Especially in monsoon season, when all roofing companies are inundated with requests, you might get the process going faster if you do your due diligence to choose one company to work with. Be sure that you call licensed and bonded professionals that can produce local references that are at least one year old.
Beware of Storm Chasers
When storms hit the Valley and cause large amounts of damage contractors from other states may come in to benefit on the amount of work. These contractors may offer you low rates and get the job done quickly but often do not provide the best quality of work. They are looking to fix your roof and move onto the next one for the pay day. Use a local contractor like Overson Roofing to repair your damage. This way you know who is fixing your roof and you know you are receiving the best service possible.
How To Qualify A Roofing Company
When choosing a reputable roofing company, you want to make sure they are qualified to do the job. Ask the contractor about their state licensing. Roofing companies also need individual licenses for residential and commercial properties. Overson Roofing is licensed by the State of Arizona Registrar of Contractors (ROC). Overson Roofing is fully licensed, bonded and insured. Also, search for quality reviews and Better Business Bureau ratings. Overson Roofing continuously receives A+ ratings from the BBB.
Contact
Our roofing professionals will be more than happy to help you with any questions you may have concerning your roof. Get your free estimate today by filling out the form below or by calling 480-354-2564.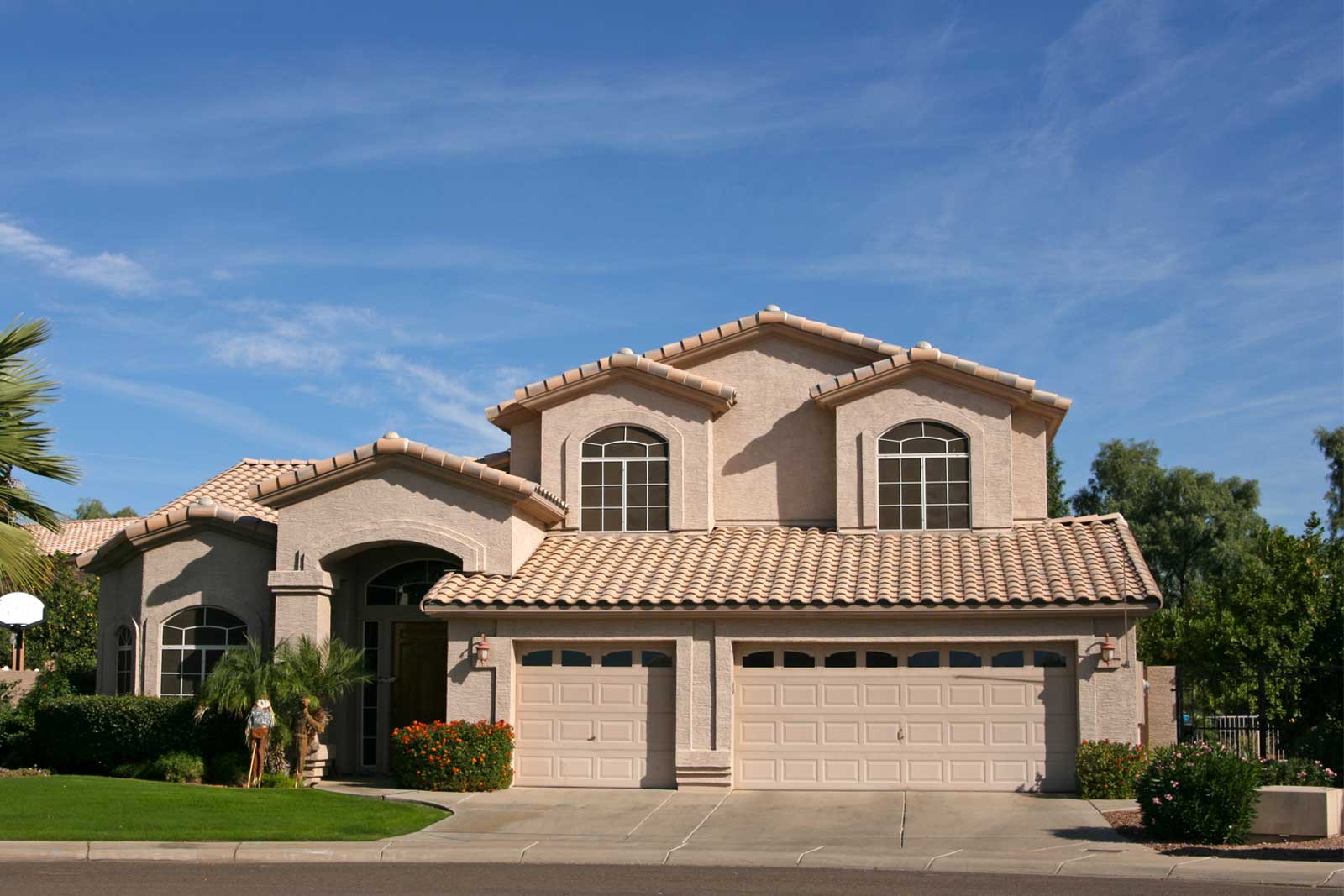 Get A Free Roof Estimate
Please fill out the form below and we will get back to you within 24 hours or less.